We LOVE our clients and the BEST compliment is their referrals.
Darcy has helped us with multiple transactions over the last 18 months, with the purchase of a property and the sale of our home. For our purchase she helped us to negotiate a lower sale price that allowed us to purchase the property with immediate equity. When it was time to put our house on the market Darcy pulled out all the stops, helping us stage our house appropriately, guiding us to which projects would gain us a higher offer, and put us in contact with people that could help us complete the necessary projects quickly and affordably. All of this let to us having an accepted offer after only 17 days on the market! And she didn't slow down once the offer came in. She kept us informed, working with the buyers' realtor, the title company, and us closely until we all met at the closing table. I would recommend Darcy to anyone buying or selling a home.
Sarah DeBruin | Past Client
I just want to take the overdue opportunity to share my wife and my gratitude for your exceptional hard work and success in selling our house. After a horrible experience with another agency and listing agent, my trust in the realty world was non-existent. You put us at ease from the first meeting. With your "I have this" statement, then your immediate research and fact finding was beyond expectations and comforting. You asked us all the right questions, like what our bottom dollar was. This was not a question we had been asked previously; and was exceeded by over 14% at closing. I could not believe how much you had done in the first forty eight hours and how little our previous agent had done in two and a half months. As a retired Air Force guy it was so nice to see and feel that kind of professionalism again. You did what you said you would, and communicated with my wife and I beyond all expectations. Your strategy on listing, showing, open house was nothing short of exceptional. And to have the home sold in four days was a relief beyond belief. And to get more than we were asking, well again wouldn't have happened without all your hard work and outstanding knowledge of the market and realty concepts. You made what was becoming a miserable experience into an AWESOME one. And It Was All You And Your Team, Because You Had It All Under Control.
I could go on and on, but I will finish this with a simple statement. YOU ARE A PRO! And I am not easily impressed.
Dave & Beth Fisher | Past Clients
We loved working with Darcy. She was a referral from our mortgage broker who described her as a "go-getter" and "very professional." Not only is Darcy both of those things, she is also extremely knowledgeable in all aspects of selling and buying a home. She helped us sell our townhome at an amazing price and helped us graciously work to buy our new home! She always responded to our questions quickly and helped us sell our first home and buy our next beautiful home that we truly love. I absolutely recommend Darcy to all my friends and family. You will not be disappointed.
Katie Hale | Past Client
When we saw what an awesome job Darcy did with our son and his fiance in finding their first home, we knew we wanted no one else but her to help us sell and purchase our next home. Darcy provided expert advice on what to do to stage the selling of our home and she listened to what we were looking for in our downsized/retirement home. She found the PERFECT townhome that fit our needs perfectly. Our home also sold super fast under her guidance. The sale and the purchase went so quickly and painlessly. She was there for us every step of the way and I recommend her to everyone I know as SHE IS THE BEST!
Trudy Tassoni | Past Client
Darcy is amazing and has an incredible knack for finding your niche with little effort. Between her and her loan officer, Ryan Marie Reis, I had the easiest and most laid back buying experience you could ever imagine. There were no issues with the purchase and it only took a couple trips out to find exactly what I wanted. I love where I live and would highly recommend using Darcy if you are in the market to buy or sell. She is a pro, knowledgeable and will make you at ease for the process.
Jeremy Brockey | Past Client
My wife and I used Darcy when we were looking for our first home. She was fantastic. She showed us a few different types of houses around the area we requested, and judging by our conversations at each found out what we do and don't like. Then, the next weekend we went and looked at some more with her, this time all the style that was appealing to us, and we found a couple that we really liked!
Nick T | Past Client


We have lived in our home for 25 years. It was a unique home, out in the country on three acres. We thought it might be difficult to sell, but Darcy proved us wrong. She did an amazing job helping us get it ready for the market. She staged the house so it looked fresh and open. The photos taken for the website were awesome. Darcy worked really hard to get our home sold. We ended up signing three purchase agreements. The first two fell through, but Darcy did not give up. She has such a positive attitude, and she kept encouraging us. The closing went off without a hitch. We would highly recommend Darcy to anyone looking to buy or sell a home.
Dean & Bev S | Past Client


It's hard for me to even put into words how impressed I was with the amazing service we received from DBHT. We sold two homes and bought a new one over the past 2 months. DBHT made an extremely stressful process then times less stressful! Every step of the way they patiently explained everything. They have detailed information on reasoning for why they priced our home where they did. They always answered our questions right away and never made us feel like we were asking too many questions. Every member on the team was extremely knowledgeable about their part in the process and always gave us a heads up on what to expect. Their strategy on listings,showings, open houses pricing, was perfect and we were so pleased by how quickly our house was sold. Thank you so much for everything!!! We will recommend you to everyone we know who is selling/buying a home! THANKS DARCY AND THE WHOLE TEAM!
T.J. & Paul J | Past Client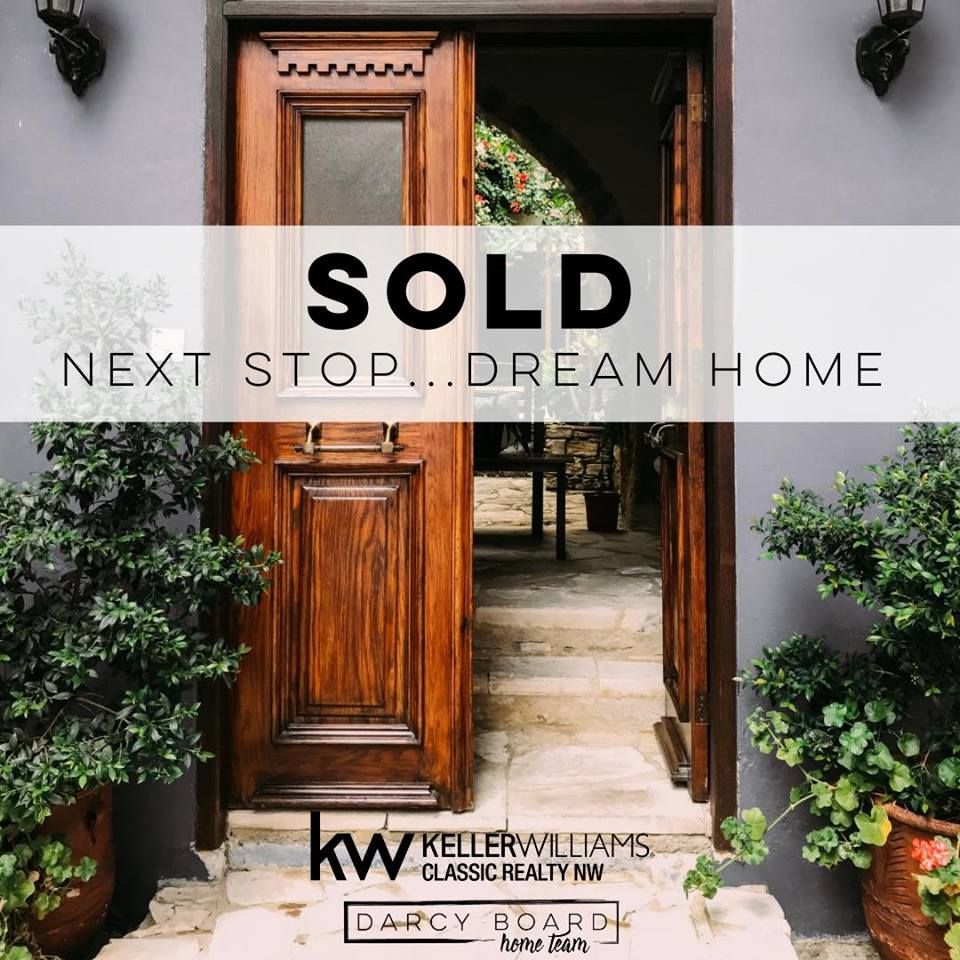 Darcy D.
Board
License #40361490
Call or Text:
763-703-7400
Contact us! We Would Love To Hear From You